Check out the latest COVID-19 updates and information on travelling within Australia and beyond.
If your travel plans are affected by COVID-19 government-issued travel restrictions or requirements, our team will be in contact to assist in rearranging your plans. Got a question? Check out our FAQ's.
Before booking and travelling, read the latest government-issued travel advice, including entry requirements, travel restrictions and health declarations.
Travelling within Australia
All states are now open to interstate travel. Vaccination requirements may be required in some states, for the latest government-issued advice please visit,
International Travel
From 1 November, Australia's international borders will progressively reopen, with fully vaccinated Australians able to depart Australia without applying for an exemption. Please refer to the Department of Home Affairs website for more information.
New Zealand:
Quarantine-free travel to New Zealand for all fully vaccinated Australians is expected to recommence from July 2022. To find out more visit covid19.govt.nz/pre-departure-testing.
More and more countries are reopening their borders. Travel requirements and conditions of entry vary from country to country and are changing rapidly. For the latest government-issued advice for each country, please visit Smartraveller.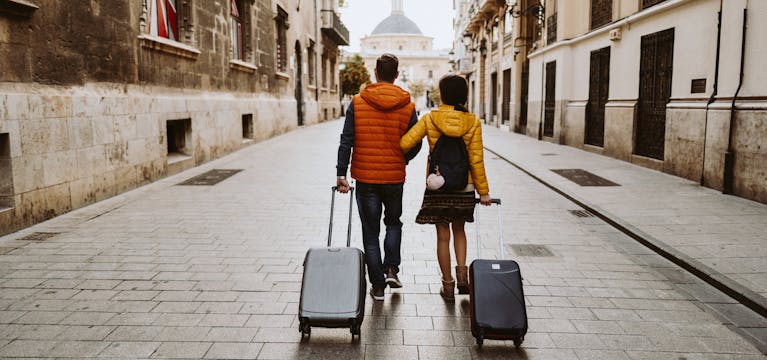 Get COVID Covered
Get COVID travel insurance
Travel insurance can cover you when it comes to cancellations or travel emergencies. Coronavirus has changed the way we travel and it's more important than ever to know what you're covered for before you go. Especially as some countries require proof of insurance as an entry requirement.
Visit Go Insurance to get a quote today