Itching to get to NZ? Here's your guide to the best places to visit
After a long 1+ year of changing borders and quarantine measures, fully vaccinated, COVID-free travellers are free to travel* to New Zealand, and, let's be honest, we're just a tiny bit excited.
With a travel bubble forming New Zealand is welcoming Aussies into their safety zone, which means it's time to map out your dream holiday.
From travel restrictions and the latest advice, to where to go on holiday in New Zealand, here's our go to guide. 
NOTE: Before booking your New Zealand adventure, we recommend checking the relevant Government sites to learn what measures are in place before you visit and after you arrive.
Travelling to New Zealand
Is New Zealand safe?
When can I go?
What's the best time to visit?
Where can I fly into New Zealand?
Most popular destinations.
Travelling to New Zealand
With Australia lifting the travel ban to New Zealand in April, we're now able to holiday in the land of the long white cloud.
So what does a travel bubble actually mean? With NZ giving the green light it means vaccinated, COVID free Aussie travellers will no longer have to quarantine on arrival. 
For the past few months systems have been put in place for quarantine-free travel between Australia and New Zealand.
When can I go to New Zealand?
Now the transtasman bubble has started it's safe to say you could start planning. 
Firstly, keep a track of available flights, and look out for flash sales. Qantas are planning a significant increase of flights to New Zealand from Australia in the coming months.
Secondly, in this unpredictable travel environment it pays to plan ahead. If you're booking for 2022 you're giving yourself flexibility to cancel and change dates. 
If you book using Planpay, the small weekly instalments means you can avoid large upfront deposits, enjoy free date changes and flexible cancellation. PLUS you've finally got a holiday you can look forward to!
For more on how to book your New Zealand holiday using Planpay, check out our guide.
What's the best time to visit New Zealand?
New Zealand shines in summer so if you love a mild temp (from 16C to 24C) this is going to be your ideal time. It's not too hot to spend long days at the beach and it's perfect weather for exploring Queenstown on mountain bikes.
For adventurers and nature lovers who enjoy cosy outdoor fires after a long day skiing, the South Island is best in the winter. The temperature can drop to below zero in the inland alpine areas, giving you plenty of snowsports options, with nights spent discovering laneway bars and pizza joints.
If you're planning a family holiday to New Zealand, make sure you check school holiday dates as they vary from Australian school dates. The upside - you can avoid crowds at some of the more popular destinations.
Where can I fly from Australia to New Zealand?
Once Qantas is running its normal NZ schedule, you should be able to fly into all major cities from Australia. Here's where you could fly into before Covid disrupted our lives. Air New Zealand also operate regional flights from these destinations;
Auckland
Christchurch
Queenstown
Wellington.
So now you're up-to-date, here's a list of the most popular destinations and things to do on the North and South Island.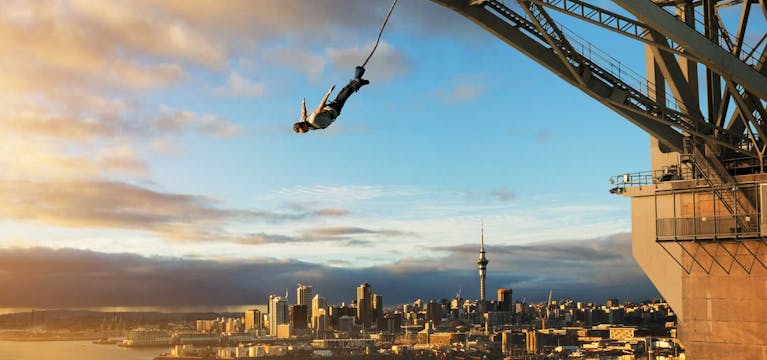 Ok so now you're feeling less nervous about this two-way bubble it's time to get excited about where you can go.
Whether you're planning a family getaway, a solo adventure or a group ski trip, here's our top picks.
North Island
Auckland
If time isn't your friend and you fancy a quick trip across the ditch, Auckland is a great go to. It's an easy weekend escape and there's plenty to see and do. 
See the world's largest penguin colony at SEA LIFE Aquarium
SkyWalk and SkyJump at the Auckland Sky Tower
Feast at the lively city night markets
Go kayaking at sunset on Auckland Harbour.
Waiheke Island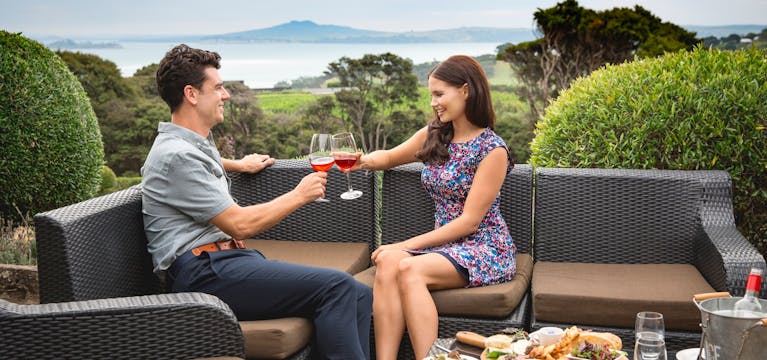 Just a 30 minute ferry ride from Auckland, this tiny island is a magical place for a day trip or extended stay. Explore pristine beaches, boutique wineries and coastal hikes. Add these activities to your itinerary;
Try NZ's famous Oysters at The Oyster Inn
Visit the famous Cable Bay Winery 
Zip-line through lush rainforest
Horse ride with spectacular landscapes as your backdrop.
Bay of Islands
Located 4 hours from Auckland you can fly into Keri Keri airport or hire a car and travel north through some of the lushest countryside you'll ever see. Here's some fun things to do when you get there;
Dolphin Cruise to the famous Hole in the Rock
Take a helicopter tour for an aerial view of NZ's most famous islands
Explore the historic whaling town of Russell
Discover unexplored pristine beaches.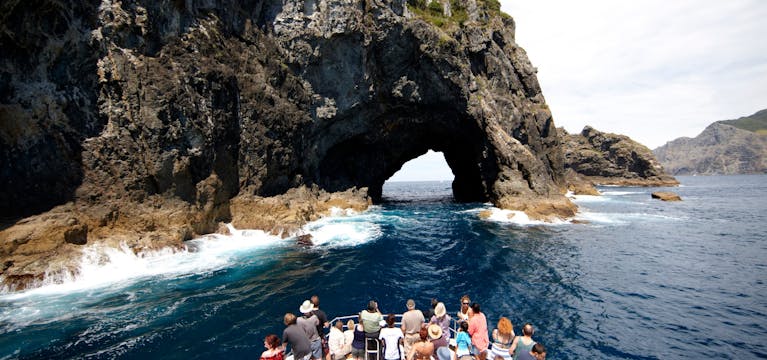 South Island
Queenstown
One of NZ's most popular destinations, this world-class playground is expecting a post-Covid influx of adventurers looking for non-stop action, families chasing time on the slopes, and travellers craving some "me-time". Here's what we recommend;
Try jet boating, paddle boarding or white water rafting
Learn to ski in a friendly, fun and beautiful setting
Hire bikes and explore wide open trails
Check-in to a luxurious day-spa for some pampering.
Already packing for Queenstown? Read our guide on packing for a ski holiday.
Christchurch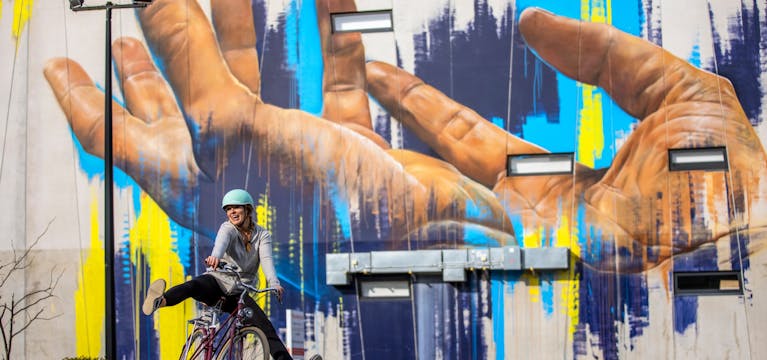 From epic street art to a bustling hospitality scene, this city has something to offer every visitor wanting a taste of New Zealand. Here's a few ideas;
Make this lively city your base camp to explore the South Island
Escape to Hammer Springs for a thermal soak
Head out on a day whale watching cruise
Visit the International Antarctic Centre.
Ready to start planning?
Now you've mapped out your NZ itinerary it's time to get into full-swing holiday planning mode with our top picks of tours, hotels and holidays.
Tip: Try using our budget search tool to help you find a New Zealand holiday that suits your lifestyle and don't forget to stay-up-to date with the latest travel travel restrictions at smarttraveller.com.au