We know planning a holiday can be so overwhelming. Where should I go? What should I do? Will I like it? Is this the best holiday for me? Well, if you like a little guidance from the stars, why not plan a holiday according to your zodiac.
From remote hikes in the wilderness of Tassie to exhilarating jumps in New Zealand, we've researched your travel vibe and found destinations and holidays to match.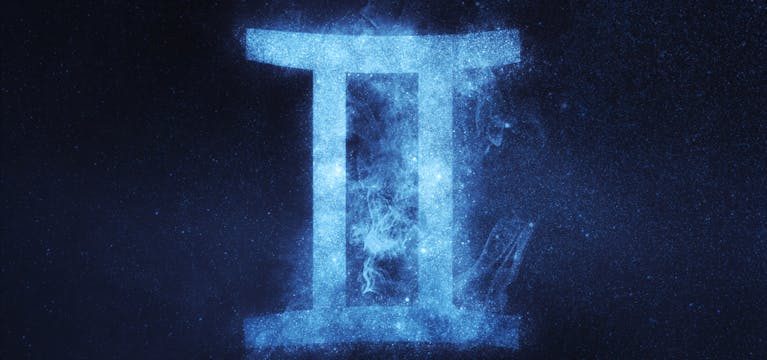 ARIES 21 March – April 20
Travel Vibe
You love excitement in all areas of your life and holidays are no exception. Adventure holidays that get your adrenaline racing and offer a personal challenge will tick your boxes. If you come home bragging about your holiday, it's been a huge success.
We Recommend
Ski holidays – Stay close to home and plan a break in Thredbo or Perisher for a quick fix
Adventure tours – Hop from one adrenaline filled activity to the next in Queenstown. Try bungy jumping, white water rafting and bridge jumping
Guided hikes – The epic Milford Sound in Queenstown isn't just a pretty scenery, it can be a challenging and rewarding trail depending on your level.
TAURUS 21 April 21 – 21 May
Travel Vibe
You love to travel in style with a well-planned itinerary. While you lean towards holidays that connect you to nature it would be more like glamping than camping. You make a great travel companion as you thrive on experiencing new things and meeting new people.
We Recommend
Glamping holidays – Sleep under the stars in South Australia, Byron Bay or Glenworth Valley in New South Wales
Walking tours – Trek the magnificent Milford Sound in New Zealand or join a tour to hike Cradle Mountain in Tasmania
Luxury outdoor resorts – Sails in The Desert in Uluru or The Hilton Lake Taupo, New Zealand
GEMINI 22 May – 21 June
Travel Vibe
You crave a holiday where you can learn, explore and find constant stimulation. You also love a little understated luxury, whether it's a city hotel or a remote resort. Your best holidays are spent in cities with a high street buzz, shops and a range of experiences.
We Recommend
City breaks – Inner city Sydney for best restaurants, galleries and luxe hotels like the uber chic Langham Hotel
Weekend getaways – Melbourne for the guaranteed street vibe, hidden lane-ways and pop-up bars
Short vacays – Hobart where you're free to explore, find new restaurants and retire to the comfort of a 5-star hotel.
CANCER 22 June – 23 July
Travel Vibe
Being a homebody, you're probably reading this from the comfort of your lounge room while scanning the internet for a comfy and warm holiday. Good room-service, beautiful weather (or a hot fire) and inviting hotel rooms will make or break your travel vibe.
We Recommend
Summer getaways – Whitsundays, Qld for dreamy and luxurious resorts like the 5-star Daydream Island
Tropical luxe – Get your tropics on in Fiji and enjoy 5-star friendly service with all the comforts you enjoy at home
Mountain escapes – Blue Mountains for cosy resorts close to home or New Zealand for luxe lodges.
LEO 24 July – 23 August
Travel Vibe
Always loved the bright lights and buzz of a big city? While Vegas might normally be your go to, while we're stuck in Australia, you can find similar vibes on the Gold Coast. It's your go-to for music, weather, culture, bars and a great party scene.
Already planning? Read our guide on the Top 10 Things to Do On The Gold Coast.
We Recommend
Glamorous hotels – Pretend you're in Rome when you stay at The Palazzo Versace, Gold Coast
5-star resorts – Check-in to The Star Grand, Gold Coast for the casino, shops and endless choice of restaurants
Fast weekenders – The Establishment Hotel, Sydney, for its non-stop Miami party atmosphere and the coolest beach club in the city.
VIRGO 24 August – 23 September
Travel Vibe
You love planning a holiday almost as much as the holiday itself. Your zodiac sign lends itself to impressive organisational skills. If you know what you're doing, where you're going and what you're eating before you've checked-in it will be a fun and stress-free holiday.
We Recommend
Scenic tours – A mapped out road trip on New Zealand's North Island with guided tours of movie sets and cultural sites
Wine weekends – Get your gang and explore South Australia's wine region with a 3-day itinerary
Ski adventures – Take the stress out of planning with a well-run snow holiday in Queenstown, New Zealand. And because we know you LOVE lists, here's one for What to Pack for a Ski Holiday.
LIBRA 24 September – 23 October
Travel Vibe
If you're already dreaming about your next holiday, it's probably got a purpose. You like to travel for events, arts festivals, honeymoons and family gatherings. Whatever the reason you'll be searching for pretty instagram back-drops and friends to holiday with.
We Recommend
Art Shows - Head to Sydney in September for Sculptures by the Sea. Book a stay in Bondi so you can visit more than once  
Vivid Light Festival, Sydney. Book a hotel near the harbour so you're close to the action and can feel the buzz of the festival
Weekend in NZ - Visit Auckland's booming cultural scene with quirky galleries and hipster clothing designers. Then ferry over to Waiheke Island for your best Instagram moments.
SCORPIO 24 October – 22 November
Travel Vibe
Chances are you're craving alone time or a solo adventure? You're drawn to holidays where you can relax and unwind without too much socialising. Maybe this means getting back to nature on a hike or retreating to a private bungalow at your 5-star resort by the sea.
We Recommend
Japan Snow Tour – Find solitude and serenity in the mountains on a ski tour designed for the quiet adventurer
Whitsundays – Alone or with your favourite person, escape to a private oasis in one of the most beautiful parts of Australia.
Self-drive holidays – If WA is on your bucket-list cross it off. Start in Broome and head to the World Heritage listed Ningaloo Reef. Ideal if you don't want to be found.
SAGITUARIUS 23 November – 22 December
Travel Vibe
A lover of mother nature you need to get your holiday fix in a natural habitat. When surrounded by lush rainforests, swaying palm trees, mountains or the ocean you'll be in your happy holiday place. Think safaris, glamping, or camping and off-the beaten track destinations.
We Recommend
Far North Qld – Book a self-contained apartment in Cairns to house your trekking and snorkelling gear. Be prepared for magical hikes to hidden waterfalls and a Great Barrier Reef discovery
The Northern Territory – There's no greater place in Australia if you're into 4WD safaris and Barra fishing. Base yourself in Darwin
New Zealand South Island – Why not cover all the bases and book a tour. From hot springs to famous lakes and mountain territory you'll be impressed. Search our tours here.
CAPRICORN 23 December – 20 January
Travel Vibe
A good holiday for you is when you're exposed to wonderful new things and you're learning. Think about a capital city or town in Australia or New Zealand you can explore that's steeped in history or a city you'd like to know more about and you'll come away satisfied. Particularly if you can holiday in style.
We Recommend
Never been to Uluru? It's time to explore this mythical and magical part of Australia. Enjoy cultural guided walks and dinner under the desert stars
Canberra – Try a weekend hopping between some of Australia's most important political monuments and art galleries
Bay of Islands, NZ - This historic part of the North Island has a rich and colourful past. Immerse yourself in Maori culture, unbelievable coastal scenery and a rich marine life.
AQUARIUS – 21 January – 19 February
Travel Vibe
Known for your giving and generous nature, your ideal holiday would be where you can give back in a setting that's off the beaten track. You love uncovering hidden gems you can share with friends and returning from a holiday with a sense of satisfaction.
We Recommend
Fiji – Support this friendly nation now by planning your next holiday. If you haven't visited this island paradise yet, you've got no excuse  
Vanuatu – This island is a hidden gem and is going to need all the tourism dollars it can get post-Covid. It's rainforests, mud baths and blue grotto are waiting to be re-discovered
Australia – With tourism at an all-time low, many local operators are suffering. Plan a road-trip through towns who are doing it tough where your presence and tourism dollars will be greatly appreciated.  
PISCES 20 February – 20 March
Travel Vibe
Ever the romantic you love dreaming about holidays to far away destinations. You're attracted to the water, so coastal vacays will help you unwind and switch off, which is what you crave most from a holiday. Often over worked you need to find a place where you can take a serious digital detox.
We Recommend
Byron Bay, NSW – Grab your lover for long walks by the ocean, laid-back dinners at hip restaurants and pampering time at the spa
Margaret River, WA – Move between vineyards and the ocean in this super cool coastal town. Discover some of Australia's most remote and beautiful beaches
Whitsunday Islands, QLD – With an endless supply of luxury resorts, white sand beaches and helicopter tours this is definitely your vibe.
Love to find more remote destinations in Australia? Then check-out this guide or if you're finally feeling ready to book, find out how you can pay with Afterpay or Planpay and book with confidence.