There's no time like now to explore your own backyard ...
It's no secret Sydney is one of the best places to holiday in Australia, and behind the scenes its been working in overdrive to maintain this reputation during Covid.
With an efficient contact tracing system and lockdowns kept to a minimum the city is returning to normal very quickly, which means you can enjoy a stress-free and safe holiday. 
With Vivid back, the musical Hamilton a raging success, and the CBD starting to thrive again, the cool chic vibe is returning.
Here's our go-to-guide of what to do and where to stay in Sydney in 2021.  
#1 - SECRET SYDNEY
25 May to 30 Oct
Love uncovering the hidden secrets of a city as you pound the pavement? It's time to get exploring with the help of an app and a set of riddles.
We LOVE route #2 a short trail of CBD laneways, history and cool art. Wander past plenty of Sydney's best coffee stops, some amazing street art and an actual anchor from a first fleet boat.
An added bonus; uncover the riddle and finish you could be one of 2,000 players who receive a $5 voucher to drop in a local cafe. Choose from 5 different trails.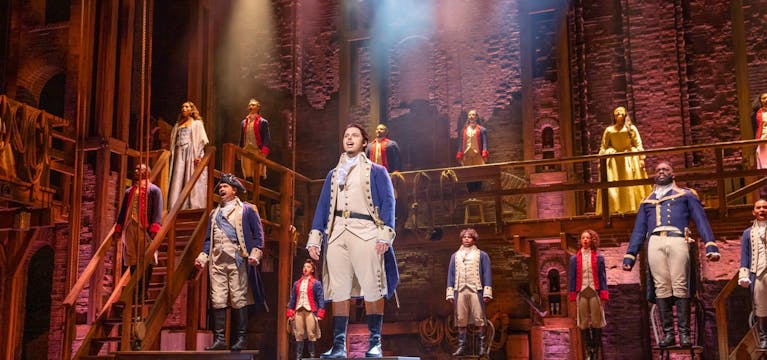 #2 - HAMILTON MUSICAL
17 March to Nov
This famous musical has been performing to sold-out crowds since March, so if you're lucky enough to snag a ticket, take it! The Tony®, Grammy®, Olivier and Pulitzer Prize winning show is on at Sydney's historic Lyric Theatre.
Hamilton is the story of America then, told by America now. A record-breaking masterpiece that has "transformed theatre and the way we think about history." – The New York Times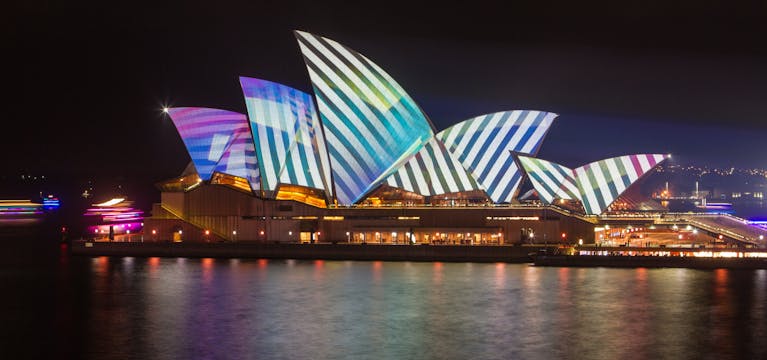 #3 - VIVID FESTIVAL
6 to 28 Aug
You can already feel the buzz around Vivid after its haitus in 2020. But it's back and promises to be even more spectacular. Here's two of many exciting exhibits that will light up your world.
Ephemeral at Darling Harbour from 6 to 11pm
You'll be surrounded by 200 larger than life illuminated spheres across Cockle Bay, complete with a floating boardwalk, transforming Darling Harbour into a giant bubble bath you'll want to jump right into (resist the urge if you can)


Lighting of the Sails at Sydney Opera House from 6 to 11pm
There's no denying she's always the star of the show, this year it will feature the stunning Martumili collective painting Yarrkalpa (Hunting Ground).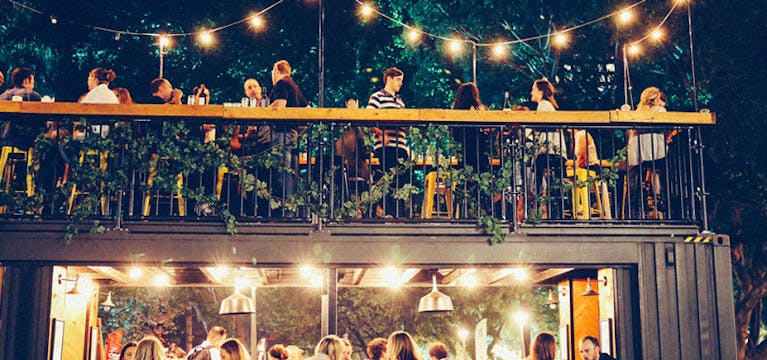 #4 - NIGHT NOODLE MARKETS
October
Another city favourite returns this year with the noodle markets back in action.
Head to Hyde Park Sydney for hawker style stalls, live music and DJ's, all with the Sydney night lights as your backdrop. Added bonus, if you like to holiday with your favourite pooch, they're also welcome!
Enjoy free entry to this lively nightly feast.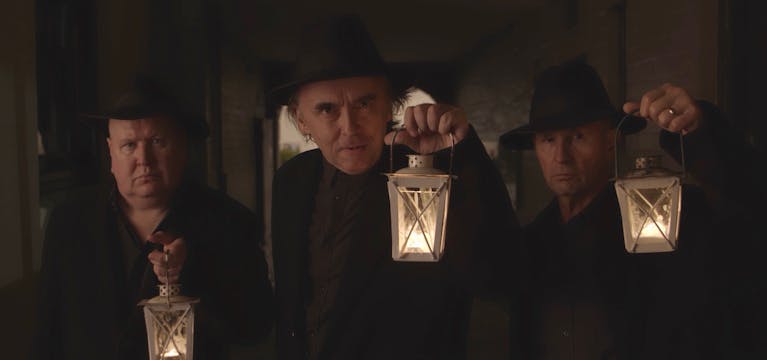 #5 - THE ROCKS GHOST TOURS
Jan to Dec
Despite the pretty harbour back-drop there is a darker side to The Rocks district, one of Sydney's most famous landmarks.  
Since the first European colony settled almost 250 years ago, the alleys, old pubs and rows of tiny terraces have seen plenty of action.
From mass baby murderers in the 1890's through to gruesome night killings hear all the stories with an expert guide.
Tours run between 1.5 to 2 hours 6 nights a week.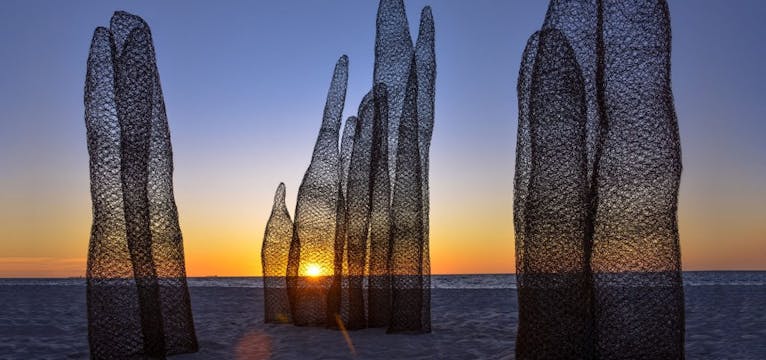 #6 - SCULPTURES BY THE SEA
21 Oct to 7 Nov
This free exhibition is the largest of its kind in the world, spanning 2km along the famous coastal walk from Bondi Beach to Tamarama Beach. In 2021 it features 100 sculptures from both local Australian artists and others from around the globe. We recommend catching public transport to Bondi and planning a weekday visit if you're averse to crowds.
Take as long as you like on this walk, grab a coffee in Bronte on the way or a cocktail at Bondi's most famous restaurant and bar, Icebergs.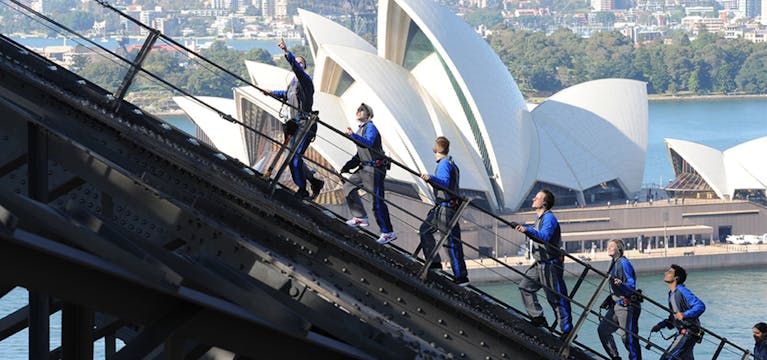 #7 - Harbour Bridge Climb
Jan to Dec
If you haven't already scaled this majestic beauty now's the time to put it it on your bucket list.
Who needs the Eiffel Tower or Statue of Liberty when this is in your backyard. Depending on how you navigate heights there's two options.
The Summit Express takes 2.5 hours, has no ladders and is the fastest way to get to the 360 degree panoramic views. The 3-hour version takes you up 134 metres above the harbour and is for those confident scaling ladders.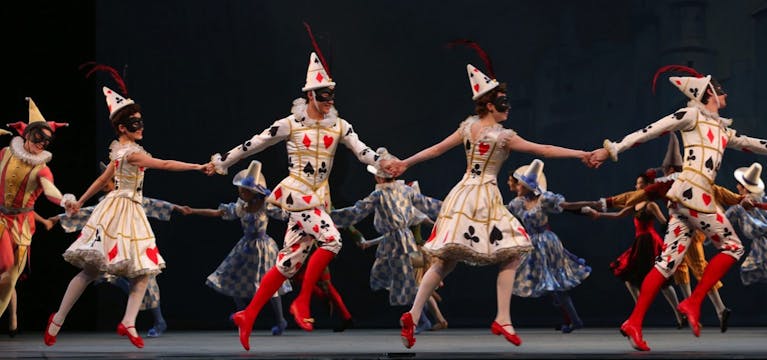 #8 - The Australian Ballet, Harlequinade
30 Nov to 18 Dec
The Aus Ballet is only one of a handful of companies performing live in the world, under the direction of famous New York City dancer, David Hallberg, the ballerinas are at their peak despite 18 months of lock-downs.
The story: After his century-long sleep, the irrepressible Harlequin is wide awake and ready to charm ballet lovers of all ages. This 1900's ballet is a lively romp based on commedia dell'arte with grand costumes and staging.
WHERE TO STAY
South
If you love night markets, bargain shopping and budget-friendly, delicious restaurants, Afterpay a hotel near World Square and enjoy walks to Darling Harbour, Paddy's Markets and China Town.
North
If you're after a 5-star experience with harbour views, close to the water Afterpay a hotel in the northern end. Enjoy walks to The Rocks, Barangaroo, The Opera House and The Domain.
Beachside
Planning a beachside stay in Sydney? We've got plenty of hotel options in Bondi and Manly, all close to the beach and some even pet friendly.
Search Sydney hotels here.
PLAN YOUR VISIT
When calculating how much a holiday to the east-coast will cost factor in flights, accommodation and a daily spending limit of up to $200. The cost of eating and getting around in Sydney can be expensive

Qantas are releasing sale flights regularly, so take an opportunity to book at half-price or less

City staycations are more popular than ever, so if you're planning a long weekend break, book ahead for the best deals and dates. Avoid school holidays and peak summer seasons

Use Planpay for budget-friendly weekly instalments, which give you flexibility around date-changes. Want more tips? Read our guide on Travel Budgeting.

 If you prefer a last-minute trip, book now and pay later with Afterpay and check-in within 48 hours.

Check www.whatson.cityofsydney.nsw.gov.au for the latest information on the top things to do in Sydney.

Still unsure about travelling during Covid? Here's how to book with confidence.