"Travel is the only thing you buy that makes you richer."
Here at Play Travel, we genuinely believe travel makes you richer, and there's never been a better time to have something to look forward to. Even though we don't know when we'll be able to head overseas again, there's no reason you can't start paying for your dream holiday in weekly instalments now. 
Whether your vibe is international wanderlust or hitting the red-dirt roads of the outback, there's nothing like the feeling of chipping away at your #holidaygoals. That's why we want to help you pay for your dream holiday in easy weekly instalments.
This article covers:
Play Travel: How does it work?
What if I want to cancel my holiday or change the dates?
What happens if I miss a payment?
Is Play Travel a travel agency?
What is a layby holiday? 
How do I pay for my layby holiday? 
How do I plan my perfect holiday? 
How much do I need to save for my holiday? 
Why consider a package or all-inclusive holiday? 
How do I travel safely?
Should I travel during the coronavirus pandemic? 
Play Travel: How does it work?
Play Travel is a simple, budget-friendly way to book your next holiday. With hundreds of holiday options, you can research, personalise, book and make payments towards your dream vacation, all in one place. 

Our experienced travel agents have created a range of curated holiday packages that are entirely flexible. 
So you choose your dates, the number of travellers, the length of your stay and any extras. Then we'll go ahead and do all the boring stuff for you. Including the budgeting. 
We'll let you know how much it's all going to cost and then you choose Planpay to pay in weekly instalments between the day you book and one month before you travel! 
By the time you pack your bags, your holiday is all sorted and paid for. All you need to do is turn up.

But because we know life needs to be flexible, you can also choose to pay up to $3,000 of your holiday on your Afterpay account. More on that part of things later though.
First let's take a look at how you can pay for your holiday in instalments before you go.
Let's break down how Planpay works:
Browse through hundreds of curated holidays and hotel choices. Search via destination, experiences or budget. 

Decide where and when you want to go and book online. 

Receive a booking confirmation email with all of your trip's details, plus a personalised cancellation schedule letting you know how flexible you can be if you want to make any changes.

Take out travel insurance as soon as you book so you'll be covered if you have to cancel your trip or any other unforeseen circumstances arise.

Receive weekly SMS payment reminders 24 hours before they're debited from your account or card. If there's a problem with your payment, we'll send you a text. 

Keep an eye out for our email updates along the way. We'll be popping into your inbox to celebrate your payment milestones, remind you to book your visas and generally keep you up to date with helpful information. 

Get excited one month before you're due to depart. Your holiday will now be completely paid for and it'll almost be time to start packing.

Get in touch if you have any questions or concerns and we'll point you in the right direction. 
Let's break down how Afterpay works: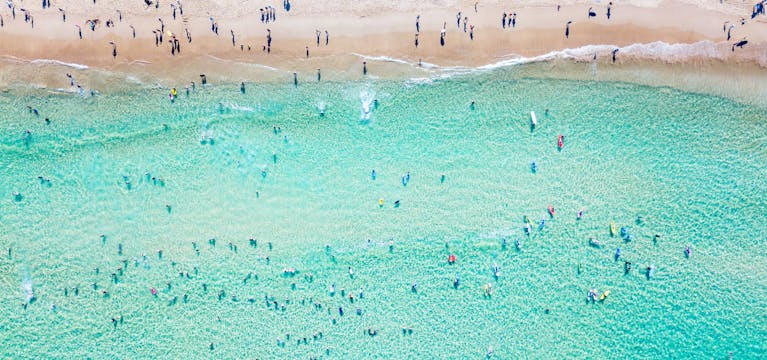 What if I want to cancel my holiday or change the dates?
We want to make sure you get to your holiday! That's why we'll always do our best to work with you to make that happen. 
When you book with us, you receive a personalised cancellation schedule. This gives you complete transparency as to when and where your weekly payments are going, and at what point some of them are non-refundable. 
For example, a hotel may require a deposit at the time of booking, but the airline may not require payment until a few months before the flight date. 
So, depending where you are in your weekly instalment payment plan, some of the money may be refundable, but some may not. Likewise, we may be able to move the dates of some inclusions, but not all. 
Regardless, we'll always do our best to help you get away on your dream holiday. Simply get in touch with our team if you have any questions. 
What happens if I miss a Planpay payment?
Each week you'll get a payment reminder text 24 hours before it's debited from your account or card. 
If there is an issue with your payment, there is a $7 late fee and we'll send you a text to let you know. You then have 48 hours to make the payment (there's an easy online option) or your weekly payments will be recalculated to absorb the missed payment and the late fee. 
If you miss more than three payments, one of our customer service team will be in touch to see how we can help. Our goal is to make sure everyone gets their dream holiday and we'll be happy to find a way to make that happen. 
We highly recommend you purchase travel insurance as soon as you book your holiday. Choose travel insurance that gives you the best cover for your situation and any potential eventualities that may occur.  
Is Play Travel a travel agency?
Yes, we are an ATAS industry accredited travel agency and member of the Australian Federation of Travel Agents (AFTA). 
We take pride in operating with honesty and integrity. Our staff love travel and offering incredible, dynamic experiences from start to finish. We select the best quality hotels, airlines, guides and operators with strong reviews to ensure you have an amazing experience, paid for in a simple and stress-free way. 
The difference between us and regular travel agents? You can pay for your holidays in easy weekly instalments with Planpay when you book with us or you can Afterpay holidays worth up to $3000. 
What is a layby holiday?
A layby holiday is a great way to pay for your holiday before you go. You book today, then pay for your holiday in instalments between now and one month before you leave. This  means you can pay for your holiday in full, before you even pack your bags. 
A layby holiday is a handy way to budget for any kind of trip. Browse through our hundreds of curated packages and hotels, choosing when and where suits you best and how much you can budget for each week. 
It's incredibly powerful knowing the exact cost of your holiday before you go, especially for all-inclusive trips which usually include accommodation, all meals and flights. Imagine having that level of control over your holiday budget!
Here at Play Travel, we not only provide holiday payment plans in a layby format, we also curate high quality holiday packages. These packages give you the chance to experience holidays like you've never had before, all while managing your payments responsibly. 
How do I pay for my layby holiday?
Play Travel is the new way to book and pay for travel - splitting your total holiday cost into small weekly instalments so you can easily pay for your holiday before you go.  
After the initial payment when you book, you'll receive an SMS reminder each week 24 hours before your payment is debited from your account or card. 
We aim to be as flexible as possible, so you can feel free to make top-up payments at any time via your online account. If you choose to do it this way, we will go ahead and recalculate your instalments for you. 
The benefits of booking a holiday through us include:
No large upfront payments
Paying for your holiday in easy weekly instalments
Knowing your holiday budget upfront, with no surprises along the way
Discovering new experiences with our curated holiday packages
How should I plan my perfect holiday?
It's so important your holiday suits your needs. After all, if you've saved all that money to travel, you want to make sure you're spending it on things which make you happy. Once you figure out what you want to prioritise - it's a lot easier to figure out how much cash you need to save. Check out our guide to planning the perfect holiday. 
Before you can start planning, identify what matters to you!
If you're not a foodie, skip destinations with fancy restaurants and aim for somewhere with affordable and fun street food. It's often a great culinary and cultural experience anyway. 

If shopping local is important to you, research areas with great markets and artisan makers. In Australia, you can check out local hashtags like #buyfromthebush on Instagram. If you're going further afield, put your feelers out. Peru has some of the most incredible markets, full of handmade fabrics, jewellery and art work. It's a shopper's dream.

It's important the experiences you book are in line with your ideals, so if eco-friendly tours are your jam, find a destination packed with these opportunities. Most Play Travel Holidays come with options for added extras, so we can book, manage and build them into your weekly payment plan. 
Now you have decided what matters to you, it's time to layby your dream vacation.
Pick your destination, timeframe and travel style
We've made it easy for you to search via destinations or experience type. You may just be after a hotel, or considering one of our curated packages or all-inclusive holidays. Just so you know - package holidays usually sort your flights/transport and accommodation in one hit. While all-inclusive holidays wrap up almost every holiday requirement and activity in one single cost. We know it can be a bit confusing, so we created a handy guide to explain the difference between package and all-inclusive holidays.

Set your budget
We make it super easy to choose and stick to your budget, once you have decided what you can afford. Just use our budget slider when you're searching to help you find a holiday and instalments that suit your total budget.

Book it in
Choose your dates and pay the first weekly instalment toward your holiday. With each weekly instalment you'll then be just that bit closer to having paid for your dream holiday.

Plan the detail
Now you can get excited about all those little details that really make a trip come together. Cultural tours, food experiences, scuba diving… whatever takes your fancy! Do the research and get those extra little bits booked in too. 

Enjoy your trip!
Your Play holiday will have all been paid for at least one month before you travel so sit back, relax and enjoy that well-earned holiday. Unless, of course, you have chosen to Afterpay your holiday, then you pay off the balance in four fortnightly instalments.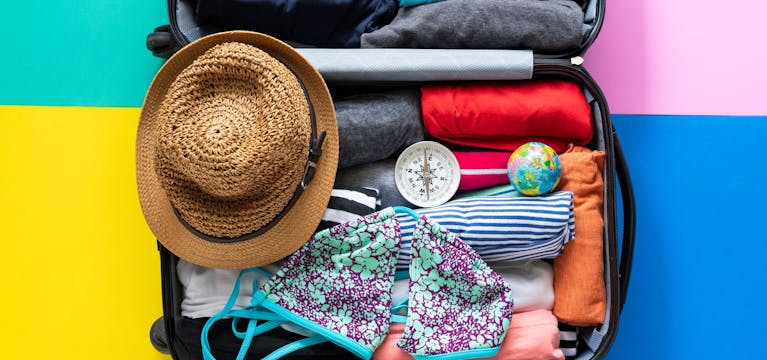 How much do I need to save for my holiday?
One of the reasons our customers are so happy is because we take care of most of the budgeting. In saying that, not all of our deals are packages or all-inclusive holidays. So it's important to understand what's included and how much you'll still need to save before you travel. 
What type of trip have you chosen?
Are you exploring the hidden gems the East Coast of Australia has to offer in the back of a combi van? Or drinking cocktails poolside at an all-inclusive resort? The type of holiday you choose will dictate how many other costs you have to consider above and beyond what you've booked through us. 
When is your trip?
If you're heading off to Europe in two years, you've still got plenty of time to set aside a little extra each week to cover your additional holiday costs. If you're heading to the Hunter Valley in two months, though, you'd better get cracking. Taking a deep dive into the inclusions of your holiday booking will help you figure out how much extra you need to save.  
When push comes to shove, will you stick to your budget? Or blowout? 
Even the best laid budget plans sometimes go awry. But be firm with yourself and ask whether you're happy to go over budget a little while you're away (and have the financial support to do so), or if you need to keep spending in check. 
How much extra do you need to save for these holiday expenses? 
Once you've checked your exact holiday inclusions, estimate how much extra you may need to save in each of the following categories: 
Travel
Accommodation 
Food + Drink
Experiences 
Spending 
Get saving! Then just before you go, load how much you've saved against each of these categories into a holiday expense tracker. Once you're on the road, keep tabs on your spending so you don't overshoot (unless you want to!). 
Why consider a package or all-inclusive holiday?
Package holidays and all-inclusive holidays are great, budget-friendly ways to book a trip. There are differences between the two, but mostly, it comes down to personal preference and budget as to which option you choose when planning your dream holiday. 
Package holidays
Package holidays are usually where transport (such as flights and/or transfers) and accommodation are sold and booked together. Often there are special rates and discounts to help you save and sometimes extra services may be thrown in, like a rental car, activities or discount vouchers. 
Package holidays can be a more budget-friendly option than all-inclusive packages so you may be able to travel sooner or have a lower weekly instalment - depending on your budget. You also won't be paying for things you may not enjoy, so it's a great option for people who want a little more control over where their pennies are being spent. 
All-inclusive holidays
On the other hand, all-inclusive holidays usually include everything you need in a holiday, plus more:
Transport
Accomodation
All meals 
All drinks 
Entertainment
Tours
Activities/Spa
All-inclusive holidays are a great option if you want to know exactly how much your holiday will cost before you go. Your weekly instalments may be higher, but you'll know once you've paid for it, everything is covered. Or you can choose to Afterpay a holiday worth up to $3000 when you book.
Make sure with either of these options, you're still saving towards any other costs that may come up on your holiday. We've put together a great resource to help you figure out exactly how much you need to save here. 
How do I travel safely?
When booking a holiday, it's easy to be swept up in the excitement of new possibilities, places and experiences. But, you do have to consider travel security and safety when deciding on your next adventure. 
Although there are inherent risks involved in any activity, some holiday destinations are safer than others. And while some travellers crave adventure, others would prefer to spend less time worrying, and more time relaxing. We've put together a list of the top 10 safest places to travel in the world - for people who like their holidays drama free. 
Should I travel during the coronavirus pandemic?
Is it safe to travel during the current coronavirus pandemic? In such a rapidly changing situation, that's unfortunately not a question we can answer for you. What we can say definitively is; the face of travel has changed. Current, and post-COVID, travel precautions will have a much stronger focus on disease prevention. So let's all be informed, proactive and get used to wearing masks on flights and in public places. 
Before you travel, even if it's just within our own backyard, we recommend you prepare for a few COVID-19-related inconveniences. This is still all so new to all of us, so some policies may seem contradictory or clunky. The best thing to do? Just roll with it, smile and enjoy being away from home. 
Read up on the latest in our safe travel during coronavirus guide.
"The greatest reward and luxury of travel is to be able to experience everyday things as if for the first time, to be in a position in which almost nothing is so familiar it is taken for granted."